I'm having trouble getting Kerberos authentication to pass through to the 'DB Connector' Node for Hana Connection.
I have already authenticated in preference → Kerberos → using krb5.conf
I'm able to make a connection to the DB using the Username & Password authentication. If I manually input my credentials within the node I'm able to connect, but not with Kerberos
Working scenario without Kerberos :
jdbc:sap://:
Not Working scenario when selecting Kerberos :
jdbc:sap://:&authenticationMethod=Kerberos&kerberosspn=HTTP/sspnname@domain
Could any one help please ?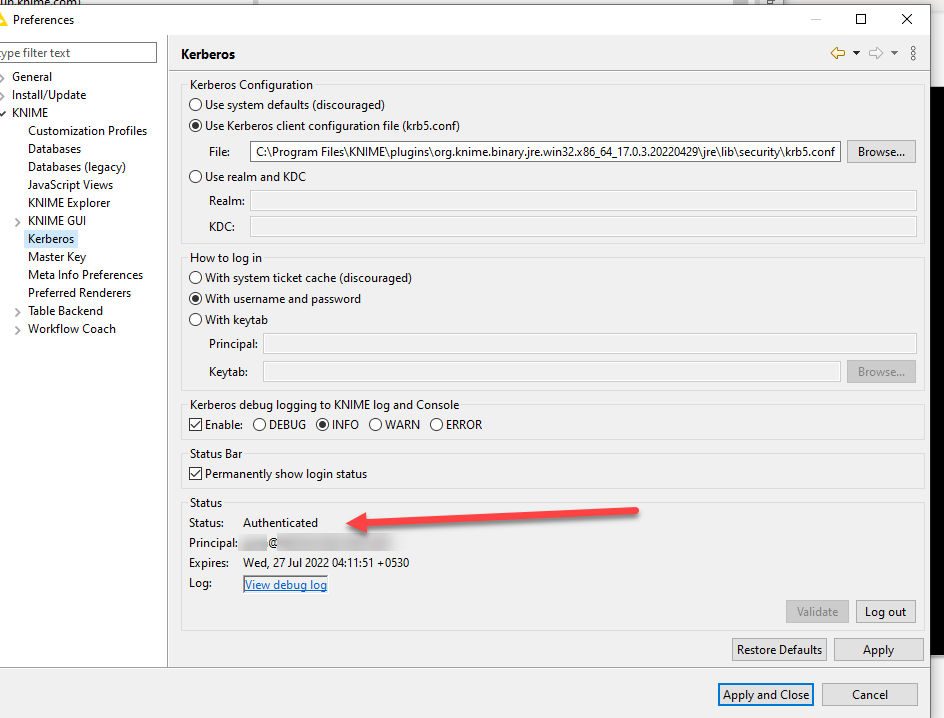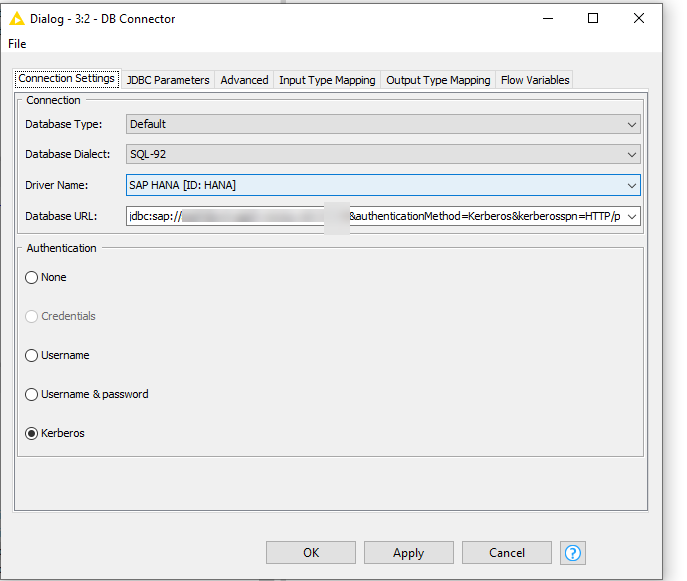 I saw this blog, but no luck.
Passing Kerberos Authentication to DB Connector Node - KNIME Analytics Platform - KNIME Community Forum