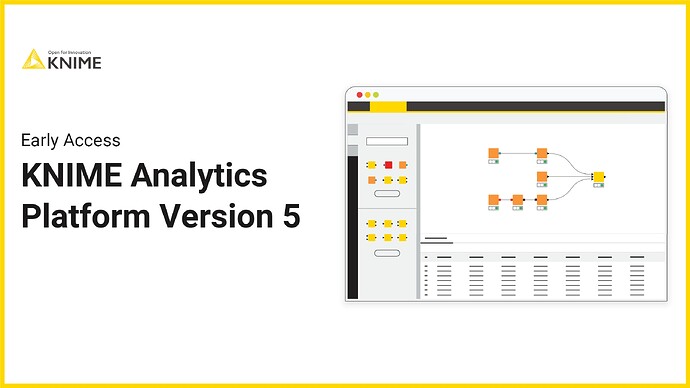 Dear all,
We are excited to announce the early access release of KNIME Analytics Platform Version 5. This is the first version that offers the new UI by default and features a Starter Perspective that restricts the set of recommended nodes to those which are beginner friendly. You'll also notice improvements to the workflow editor and search, as well as a handful of new data wrangling nodes.
You can find all information and download links to this release here. (Please note that we do not recommend using this early access version for production yet and thus do not offer an update from KNIME Analytics Platform 4.7 to 5.0.)
We would love to hear your feedback! Please use this forum thread to tell us what you like, what could be improved, and if anything is missing that we don't have on the list of known limitations below. If you run into any problems please follow the Bug Reporting Best Practices.
Known limitations:
Community or partner extensions are not available
Some workflow editing features are still missing, but we are working on them, e.g.

Workflow annotations
Node replacements
Color management for views