@Bjoern_H welcome to the KNIME forum. Do you have an Apple Silicon machine (M1, M2) by any chance:
No, i have a Intel Processor
@Bjoern_H when you start your KNIME do you see your additionally installed components on the splash screen? Or is that empty / white?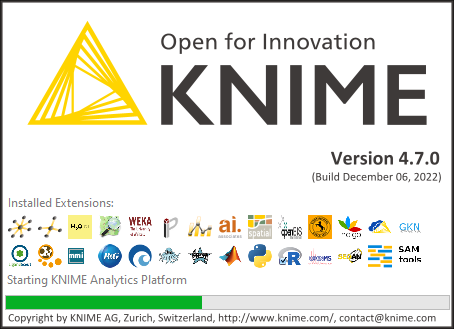 Everything is ok with the splash screen
Hi @Bjoern_H,
I see that you have a special P&G extension installed, it might not be compatible with 4.7.0 yet and interfere with the loading of the Excel Extension. I recommend downloading a fresh Analytics Platform from our site, then install the extensions you need into it. Then you can test if installing the P&G extension creates this problem.
best,
Gabriel
I have the same Issue
P&G Extension seems not the Culprit
Here is my Splash screen

Any Idea
@CHKnime do you use Apple Silicon (M1, M2) by any chance?
It,s an standard Intel System under Win11.
Meanwhile i reinstalled Knime and some extensions im using , still everything works.
By need i will Install more extensions in future- lets see what happens.
My actual spalsh screen looks like.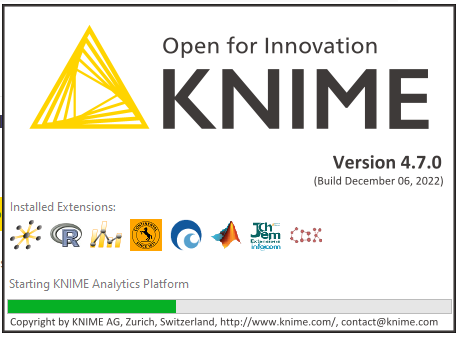 This topic was automatically closed 90 days after the last reply. New replies are no longer allowed.