Hi,
I have a problem that I am finding quite difficult and I am still relatively new to KNIME. I am trying to calculate the closest important day to every other day in a group (country in this example. Each country can have one or many important days (or none). I am finding comparison between rows that are not immediately above / below each other to be complex.
In my example: for AUS, there is one important day (20/01/2021), the "Closest important day" column needs to be generated, expressing the (absolute value) number of days each regular day is different from that important day. GER has no important day, so the "Closest important day" column remains "?". USA has two important days, which means each regular day that falls under this country must have its "Closest important day" column calculated with respect to the closest one to it.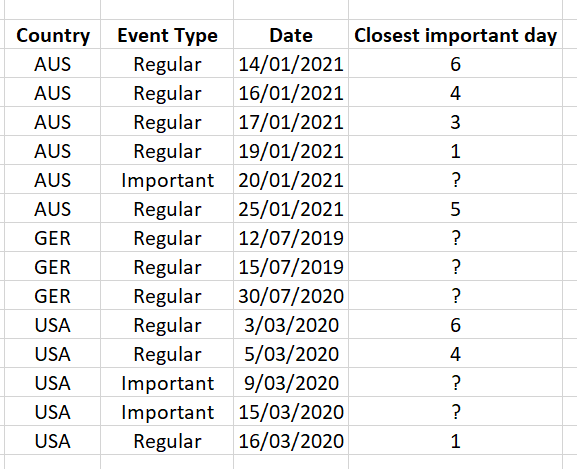 Thanks for any help, I appreciate it a lot!