Continuing the discussion from parallel coordinates plot - feature request:
Hi Paolo,
Followed-up with Natasja's question, I have the same request of adding the feature of adjusting the left and right side axis to the same range. Here is an example.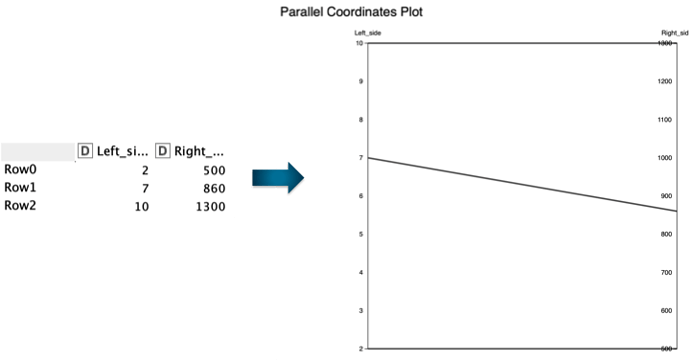 I would like that the left axis and the right axis have the same range in the plot (e.g. 0-2000 for this example). So we can see the trend more clearly. In Python, it is possible to adjust the axis ranges (Parallel coordinates plot in Python). It would be great if we could do the same with KNIME.
Thanks!
Cheng