Hello Community,
I would like to remove all 0 from my Dateset and make it to a missing Value (?).

The reason why my dateset even has zeros is because of a GroupBy function which counted the elements. But, this zero in the dataset make it hard for me to use a "Missing Value Column Filter".
Math Formula works, but only for one Column:

When I try to use the Multi Column formula, nothing works: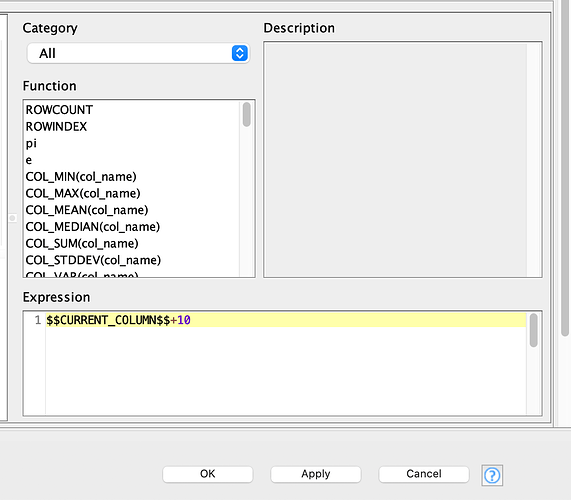 I tried using it without the if because I noticed that something does not work.
The Columns are included in the block:

Does someone have an Idea, what I should change for making this operation work?
I am totally open to use a different approach to make the 0 to a ? In my dataset. I only don't want to use a loop because it is 100 Column and needs some time. There should be a smarter way in handling this approach.
Thank you to everyone looking on my little challenge


Greetings Alex