I'm trying to merge a dozen different CSV files from one folder into a single file. I'm using a method I've used before, as shown below:



However, when I try to run this, I get an error. The error I get depends on whether I've checked the "ignore spaces and tabs" box in the basic settings of the File Reader node. When I have it checked, I get this error:
Execute failed: Too many data elements
When I have that box unchecked, I get this error:
Execute failed: For input string: "233times" In line 2 (Row0) at column #27 ('Follow Link Ratio').
I have tried importing each of these files separately in the File Reader node without using the variable, and it seems that some files preview better with that box checked, and some do not.
The files all come from the same system, and the first 20 columns are identical, but the files do not all have the same number of columns. Some may have 25, some may have 30. I'm only interested in the data that's in a couple of the first 20 columns.
In case it might be helpful, here are all of the other settings that I have configured on the File Reader Node.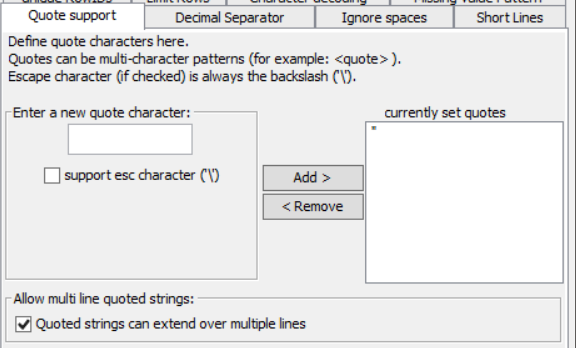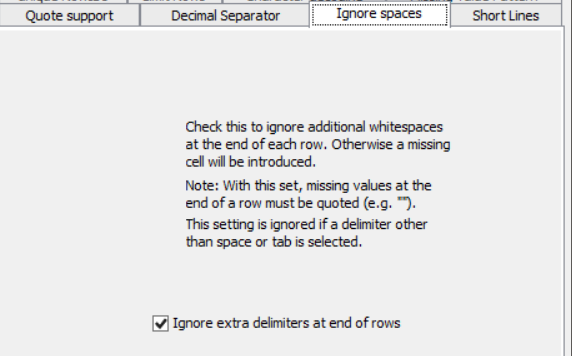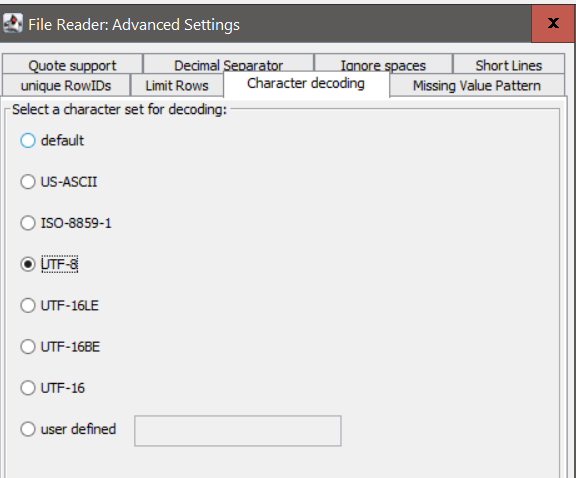 Maybe there's a setting I could adjust using a flow variable so that all of the fields are brought in as string values or something? Or a way for me to only import the first 10 columns?