Hi,
I'm new to knime and I am trying to migrate an alteryx workflow to knime.
However I am not able to find a tool to do the needed.
PFA the screenshot, I am trying to group by 'Mix' column and applying the mentioned formula on a particular group.
I am creating a column 'new start date' based on ' start date'.
The 'new start date' is the expected output.


PFA the screenshot for the formula I want to apply on knime.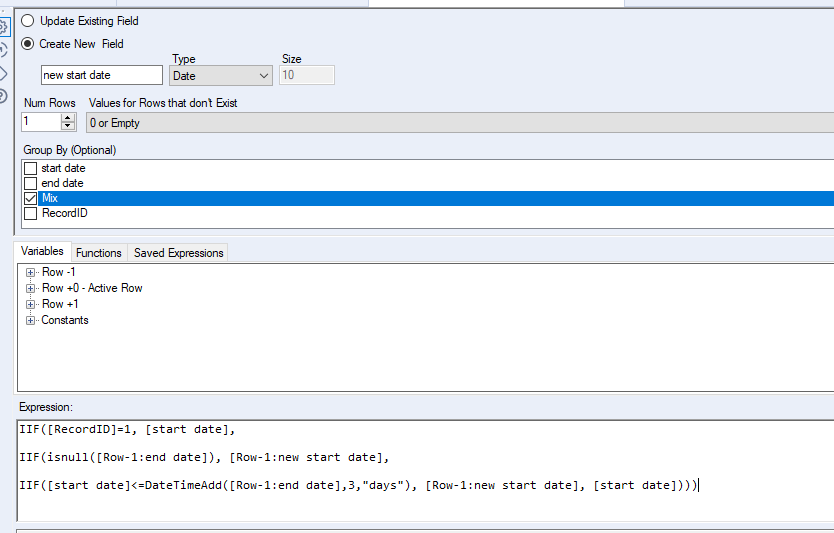 Here, In this formula there are 3 conditions, in the 2nd condition I need to access the previous row of end date and want to call the column 'new start date' in the formula itself.
Please suggest how can this be done in knime.
I can't find any node which can group and apply multi-row formula, and can call the column that we are currently creating.
Do you have any suggestions on how to solve this?
BR
Ankisha