Hi everyone,
I have a big problem and for days I have been trying to solve it but I have not succeeded.
I have a workflow that generates a BIRT report and that works well.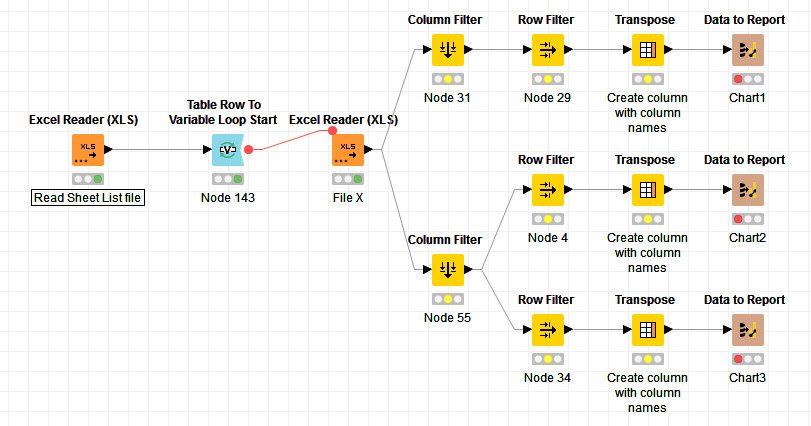 I would like that this workflow reading a file containing the path of the all file that i need read for make a report generatin in different pptx for each file.
I'm trying to use the workflow below with loops, but even if it formally works, the output of this workflow is always the same, that of the first file examined.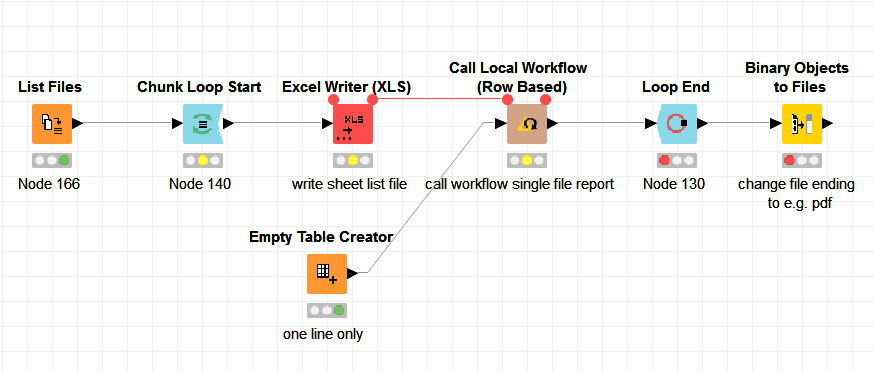 What am I doing wrong?