I have a data like this.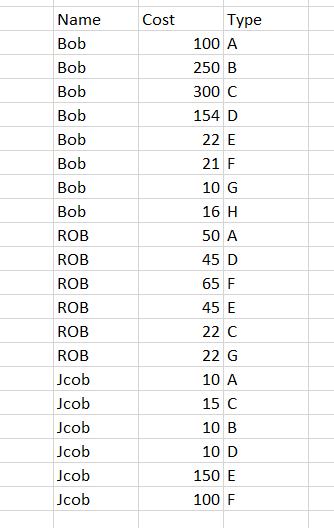 How can I create multiple spreadsheet with different name.
i.e One spreadsheet for Bob, second for ROB, Third for Jcob.
In an actual data I have 20 different names for name. So I need 20 different spreadsheet from one big sheet.
How can I do that?