Windows.
Knime AP 4.7
Error: No repository found for Knime Partner Extensions 4.7
Screenshots below.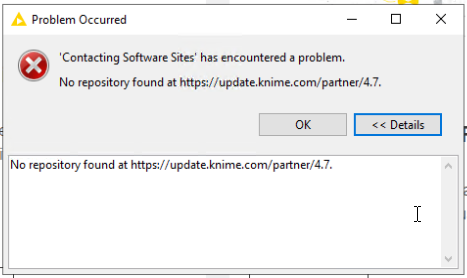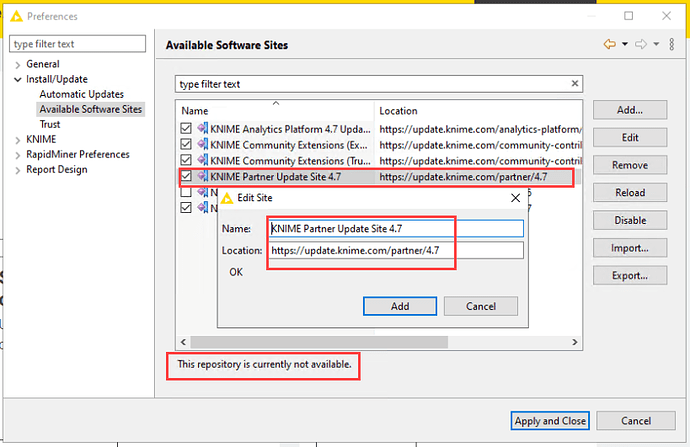 Hi @wtfstoops69
This is a known issue and the KNIME team is working on a fix! A potential workaround is available here:
Hi @wtfstoops69,
We found a solution for this issue:
best,
Gabriel
That worked for me also, thanks for posting!
This topic was automatically closed 7 days after the last reply. New replies are no longer allowed.