Hi friends.
I would like some help to do a simple task. (I think)
I want to read some PDFs and extract to excel only two information.
I'll explain into prints.
First
I have two PDFs (in truth, I have 800) and I want only those two information concatenated into a single line, like below, separated by underscore:
CNPJ: 43.708.379/0003-63_Referência: 11/2022 (then replace / to another character for rename the file)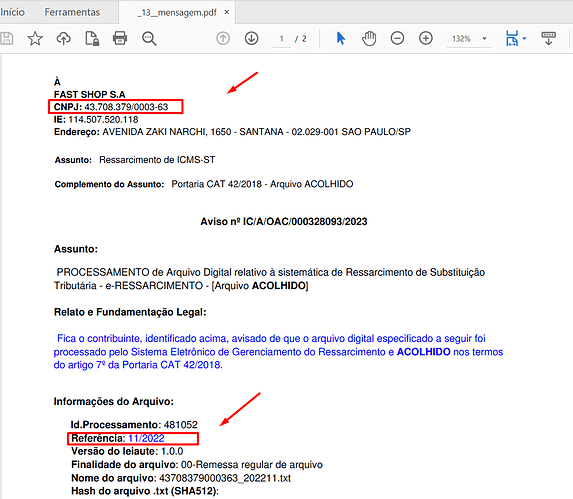 I'm using Tika Parse, but all PDF information are in only 1 row.
Until now, I only did this: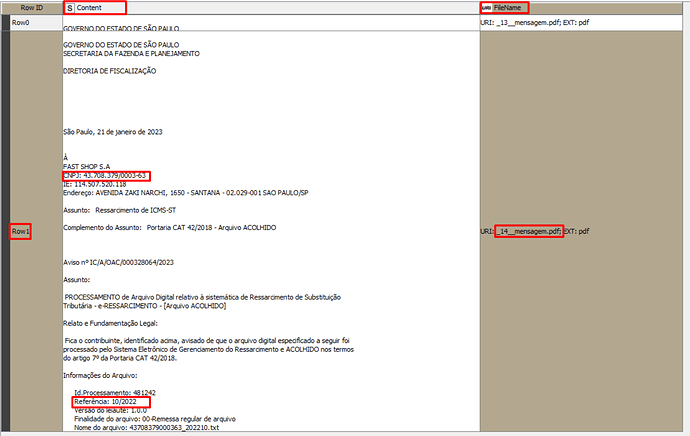 How can I extract those informations?
To complicate more, my real goal is:
Extract those two information
Concatenate into one row
Bring the original name of the file (I already did)
Copy the original file into another folder but with the new corresponding name (concatenated)
The original name is:

My goal is:

If I reach the 2) item, I will extract to excel file the results, then uses PowerAutomate to rename the files. With only two columns, the original name and new name I could ( I found a youtube video)
Cheers from Brazil
ReadingPDF.knwf (66.8 KB)