I am loading a .csv file that begins with metadata, then a table. I'm trying to take two fields from the metadata and populate two columns (for all rows).
This is what the .csv looks like;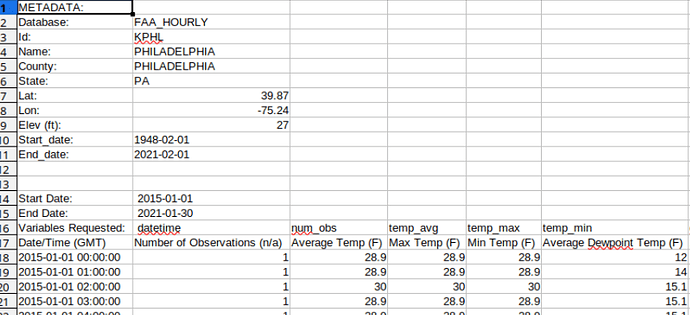 Here is my workflow that successfully grabs the two fields of metadata, and transposes them into 1 row of two columns. I want to append those columns to the weather record columns, and repeat them for all the rows for that particular .csv though I'm stuck on how to do so. I've considered adding empty rows for just the two columns, though I can't see a flow variable that would tell me how many rows of weather record data has been loaded. I've also explored Constant Value Column, though that has the same limitation.