Hi there!
I have a bit of a problem with several csvs. I need to rearrange them. I attach two.csv for comparison and the .xlsx that I wish to achieve. The problem is that I need to rearrange lots of them, theoretically with the same structure and logic.
So, for example, the csv I attach (converted to .doc) has three rows in the first Service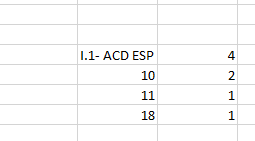 but it is possible that instead, it has 2, for example.
ACD_04012022__04012022.doc (4.1 KB)
ACD_01022022__01022022.doc (4.2 KB)
ACD.xlsx (12.1 KB)
Best regards!