I have a table with many columns filled with text (string) and numeric (integer) data. Each row has a unique ID associated to the series of column data (ListingId).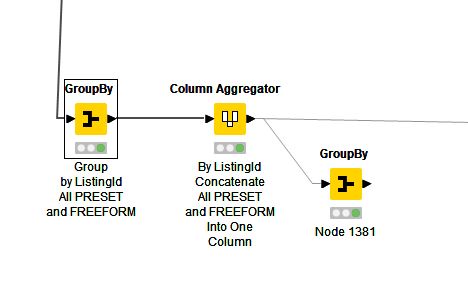 Using Column Aggregator I placed all text (string) data of all columns associated with each ListingId into a single column separated by commas.

Note the highlighted row and how "Quartz Counters" appears twice in the same column.
First separating the strings from the integers, I have tried "unique concatenate" on this aggregated string column using both Column Aggregator to remove duplicate data and Groupby using unique concatenate to remove duplicate data–both before and after the Column Aggregator process. Nothing removes the duplicate data in the aggregated column associated with the ListingId.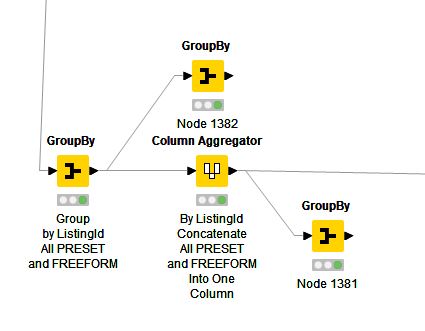 Obviously I am misunderstanding how the unique concatenate function works.
Please give your fix. Thanks.