Hi there,
not sure if I configured it wrongly so just wanted to ask
I try a simple integer input to set the RowRangeEnd. So lets say I use a 10 then I like to get the first 10 records filtered.
However the filter does not work at all?
What am I missing?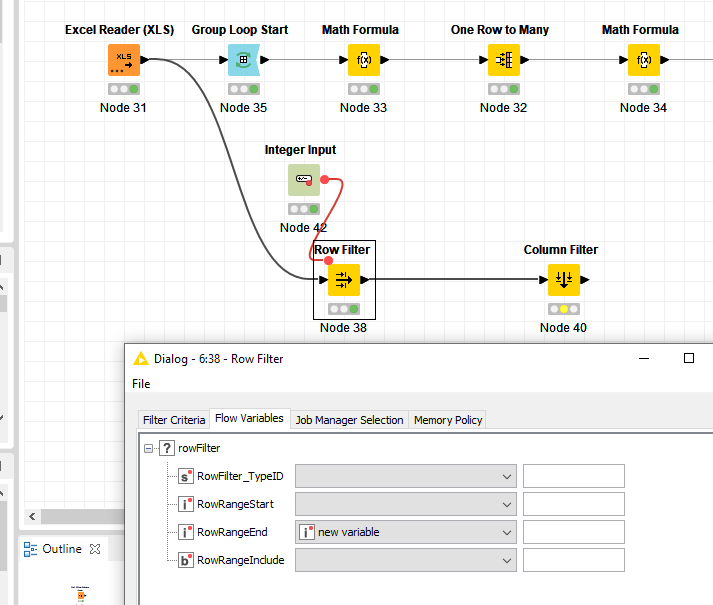 Thanks and best