Hi, All
Small question, trying to use the rule-based row filter, how come this rule is not producing what I need?
I want it to filter for "29881" and "29874". I have tried both the AND and OR.
When using the OR, the only table that is produced is with 29881 values and no 29874.
What I want to do is have several codes in.
Basically, I want it to look pull data from the CPT 1 column for "29881", "29874, "29115" and "21225"
I can I get the rule to do this?
I thought I had it correct with the OR but am not getting what I need.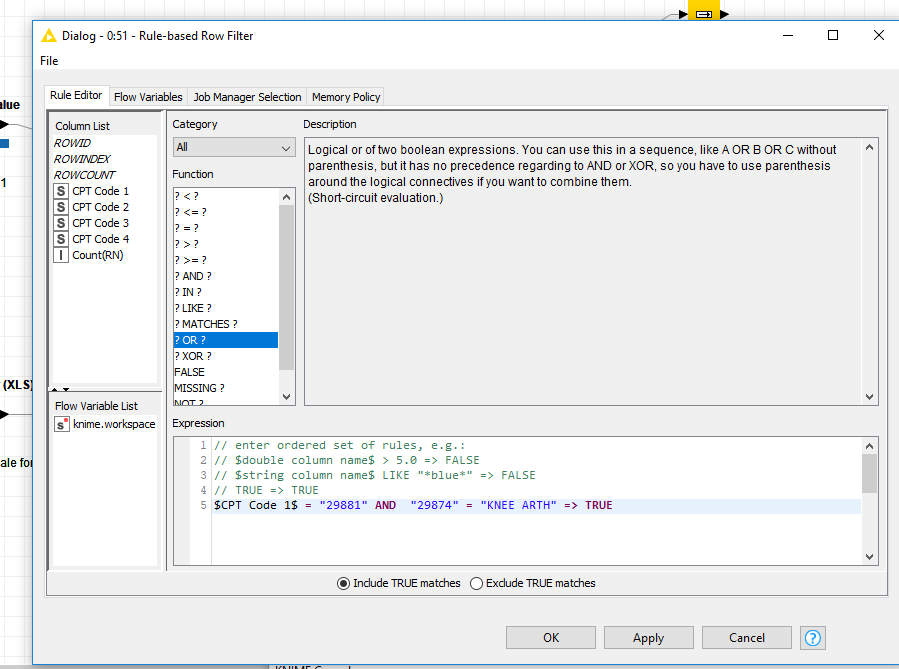 Thanks!
Matt