Hi KNIME Team,
There is an issue with the SAP Reader (Theobald Software) node in KNIME.
The extraction of a BW Query is set-up in the XtractUniversal and it works fine it shows correct data but in KNIME some records doesn't appear, if I use the GET Request node, then I can perform the call to the extraction and get all the data, but not if I use the SAP Reader node: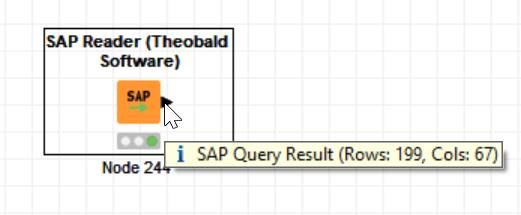 Extraction type: BW Cube (Query)
XtractUniversal version 4.27.1.1
KNIME version: 4.4.1
Please also refer to your internal ticket reference: AP-17456
Could you please help on that?
Is there a roadmap where we can see what is planned for next upgrade? Or at least that we can see when the new upgrade will come?