Hi,
I am making a POST request to SOAP service and then trying to save attachments from SOAP response but got stuck. Ended up at this step, trying to figure out what to do with response body:

"Binary Objects to Files" node saves the file but corrupts it. If i open it with text editor there is soap response message on top lines of the file.
in Postman RAW response looks like this: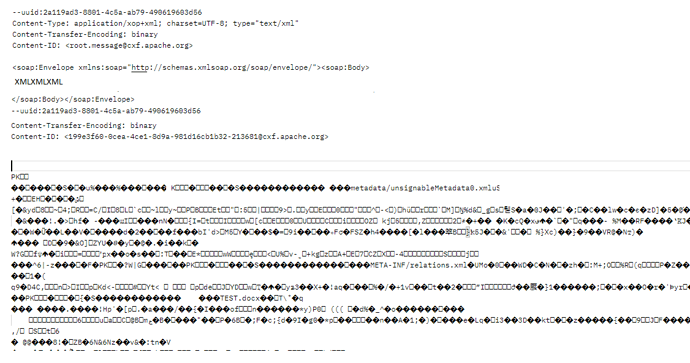 If somehow I could convert whole binary thing in to a string I could get the needed parts using boundary provided in response header, but after using "Binary Objects to Strings" node all encoded file content disappears.
Any help will be appreciated