Hi,
with the recent update to 5.1 I happen to notice that saving a workflow requires considerably more time. I had already saved and restarted a few times but the overall performance during a save seems to be considerably slower.
The workflow in question took about a minute to start saving and than progressed rather slowly and with inconsistent saving times upon each save compared to the previous Knime version.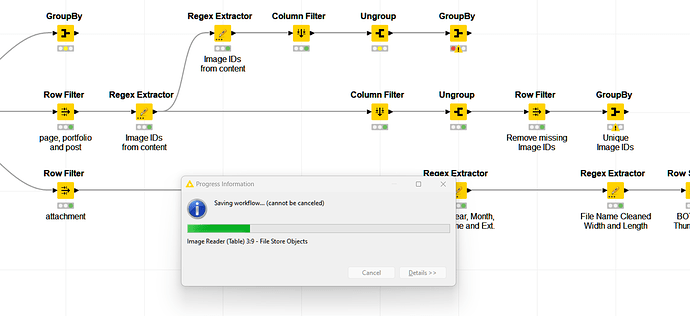 The workflow does only contains very basic text based data, though. about 30k rows with not that many columns. Something feels not quite right.
Best
Mike