The attached image has the example of the Input data and how the Output data to be reflected.
I used Rule Engine (Dictionary) to add a single word, but not sure how to do it for multiple words.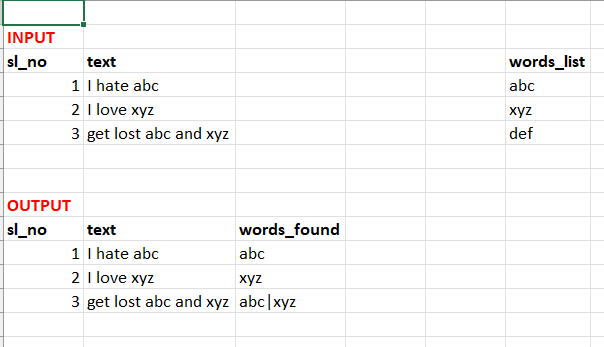 If there is an existing post for this topic, please do tag it. I did not find a similar post, hence created this.