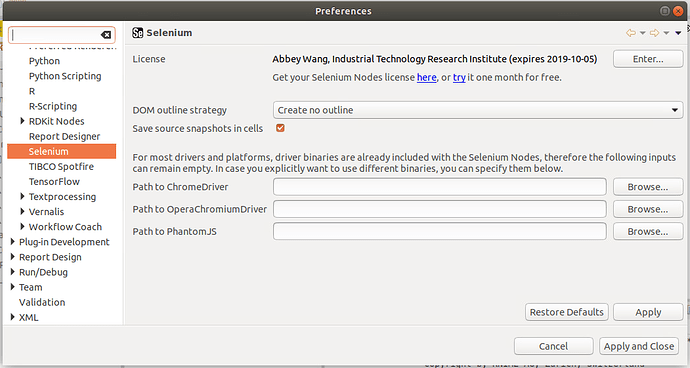 Hi,
Our KNIME Servr installation:
KNIME Server : 4.7.2
KNIME Analytics Platform: 3.6.0
Our Workflow work with Selenium Node to get something from Internet , it work fine on KNIM Analytics Platform from Windows Platform and not work when we deploy it to ther KNIME Server, the error message as following:
---
WebDriver Factory (deprecated) 3:91 - ERROR: Execute failed: No license specified. Please obtain a license and enter it on the Selenium preference page in order to use the Selenium nodes.
Find Elements (deprecated) 3:104 - WARNING: Guessed input column: "WebDriver".
P.S.: Our Selenium License is valid before 2019/10/05.
Thanks.