Hi,
it feels like 5.1 has become quite instable. Sorting a table (in preview), which contains about an estiamte of 800 to 1000 MB of images, their binary objects and some text values causes this error.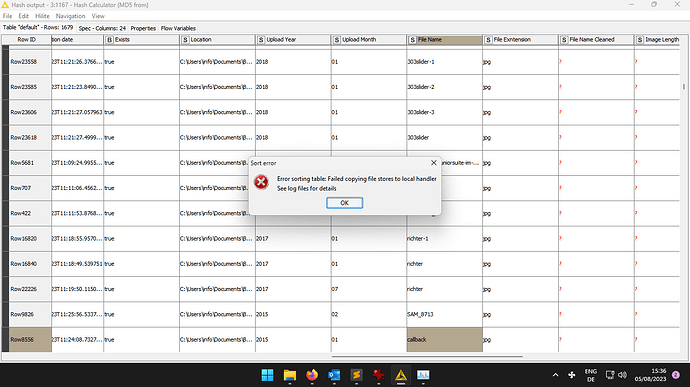 Scrolling to the right where the binary object column resides causes the preview to freeze (moderate CPU but no disc usage). the preview window cannot be close requiring me to force quit Knime.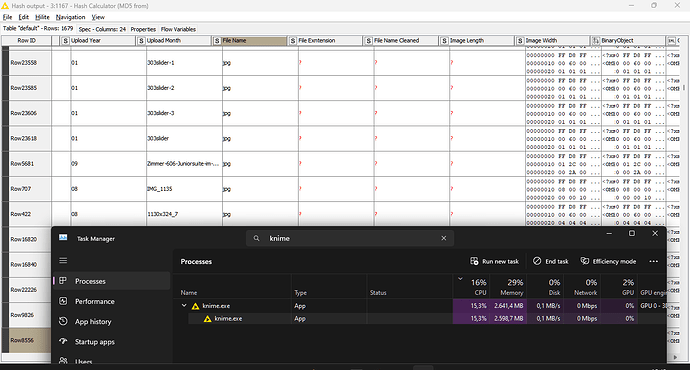 There is another post of mine about the binary object column causing issuses but predominantly with Selenium nodes. This time it's a core node of Knime (albeit in preview).
Best
Mike