Dear KNIMErs,
for some strange reason I need to clean up my node repository every day. Is there some hidden metafile I have to adjust, when I clean up lots of folders in my node repository?
This is how it looks BEFORE cleaning, you see a lot of empty folders: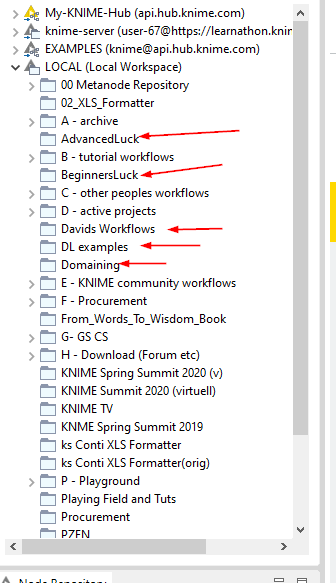 This is how it looks like AFTER cleaning (and how it should look like)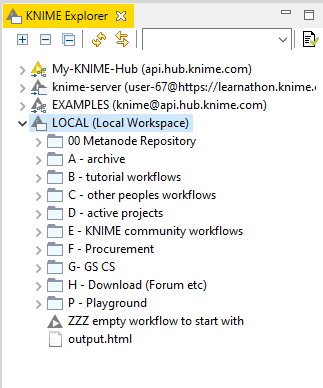 However, everytime I restart KNIME, I get the first (uncluttered) folder structure again and have to clean it up again.
I also checked on my local harddrive and the folders are also deleted there.
I run KNIME Analytics Platform 4.3.2
Thank you in advance.