Hello,
We are using String to path (Variable) node inside a component/metanode, we discovered a strange behaviour that seems to be a bug. Lets see why.
This is our component, that sets up all flow variables and connections we need for a wf: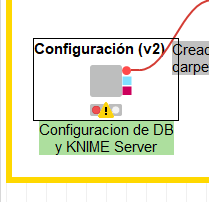 Inside that component, we have a String to path (Variable) node:
We have modified the default suffix for the path variable from "_location" to "_path". Then we save this component in our KNIME Server or Local machina as a shared component, and we create an absolute link. After doing it, we can check the configuration of this node remains invariable: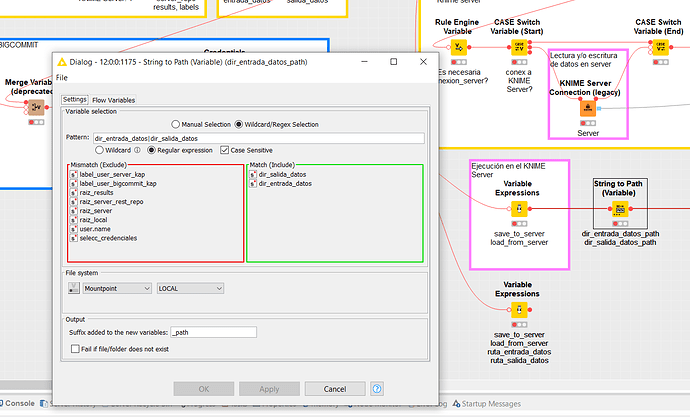 When we use this link (by drag&drop from server/local) in any workflow (including the previous one) and we use it, everything works but, if we open any of these component nodes, we see something really strange. Suffix has been changed again to its default value: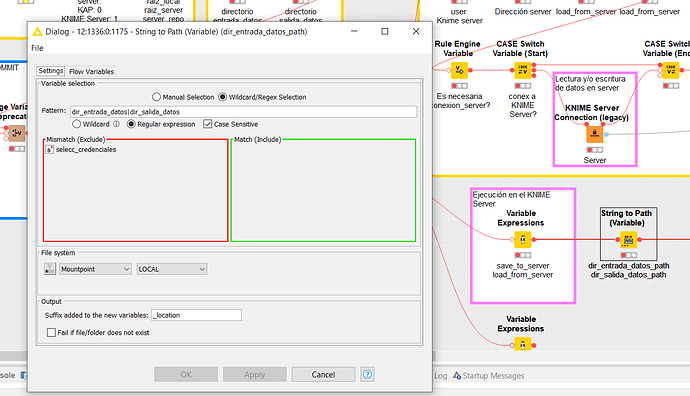 We are using KAP 4.3.2.
Any ideas?