Hi!! Knime Experts, Hope you all are doing well.
I am facing following issue, please guide me.
There are around 57 rows and 37 columns, Now I want to bring Row at column place and vice versa.
Want all combined string number to column…
But instead of combined string column , i am getting Row ID no. in Column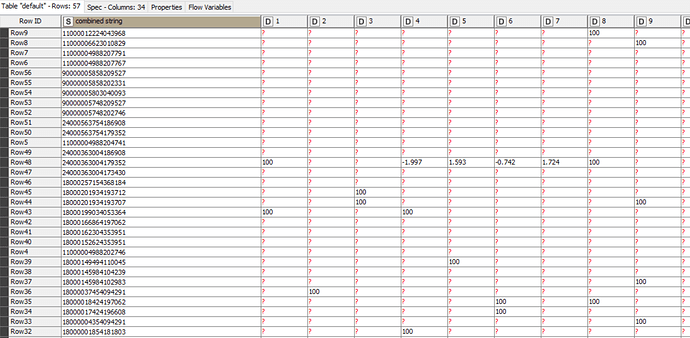 What I am getting.

For your reference:part1.xlsx (10.5 KB)