A small update with one new node (Trim Table) and some minor bug fixes preventing icons showing for some of the Matched-Molecular Pairs nodes.
The Trim Table node allows the removal of rows from the start and/or end of the input table which contain missing values in one or more columns according to the node settings. Rows in the middle of the table are kept (e.g. Row2 in the bottom right example). Rows can be trimmed if either all selected columns contain missing values, or any of the selected columns contain missing values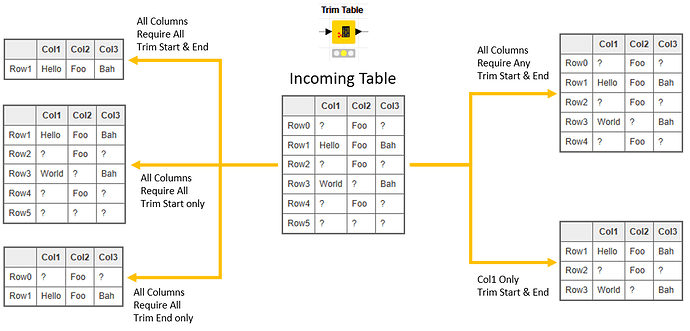 This is the first of a number of planned new node releases in the coming days, and is currently only available in the nightly build. It is likely that a number of releases will be made before all being transferred together to the stable builds.
If you notice any problems, as always, do please let us know!
Steve