We have just updated our nightly build to v1.23.0. This update adds a number of new plotting nodes, based on the JFreeChart integration in KNIME:
1D Kernel Density Plot
2D Kernel Density Plot
PMI (Principal Moments of Inertia) Kernel Density Plot
Kernel Loop Start (allows looping through different Kernel Estimators to investigate their effect)
Notched Boxplot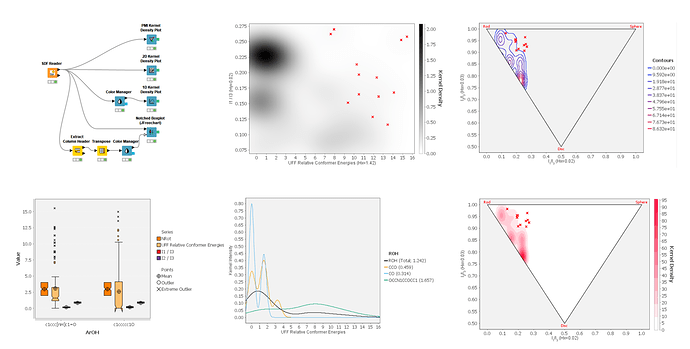 We believe this takes the number of currently active, released nodes to 200!
Please let us know of any problems you encounter with these nodes - we intend to transfer them to the stable builds in the coming weeks.
Yours
Steve