Hi there,
We have a few WebPortal models which enable the view of 3D Scatter plots which are created using the Generic Java Script View node (using plotly code).
These worked fine until recently where we started getting error messages and the scatter plot no longer shows on the WebPortal (we're using Chrome as the web browser)
The error messages include:

, and then: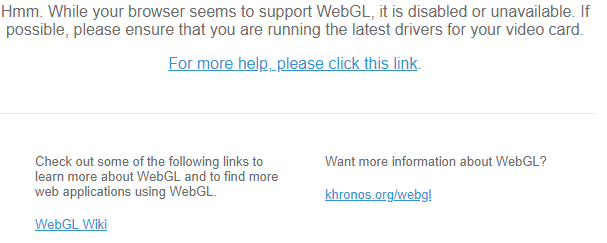 We've tried some online suggestions to modify the Chrome settings (by enabling WebGL on Chrome) and to update video card drivers but these didn't fix the problem. I noticed a post below that experienced issues when using WebGL via RDP, but not for the WebPortal…
Does anyone know of a solution to this?
Thanks!
Mike