Hi Knime folks,
got KNIME running here for a couple of guys on AWS using their Amazon Linux 2. Actually most things work. There is just one tiny thing that doesn't. I thought why not challenge the KNIME community, probably someone experienced this problem also.
Steps to reproduce:
Add a widget node (i.e. Double Widget)
Right click "Create Component"
press "ctrl" + double click on component
Open NodeOrganizer in the top panel (see attachment)
=> Error popps up (see attachment)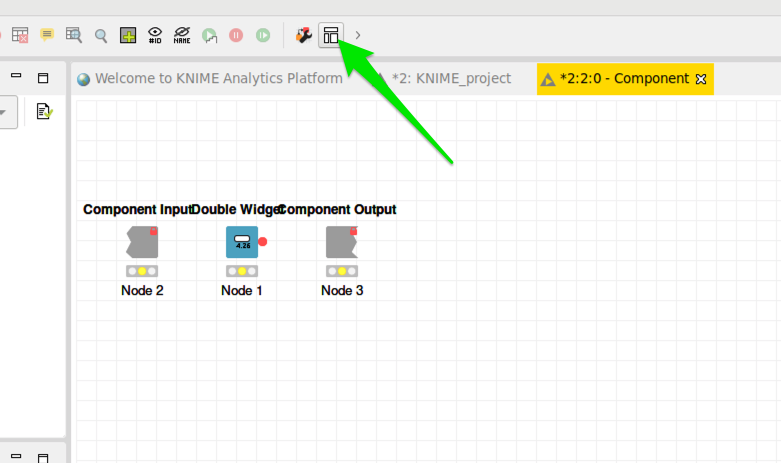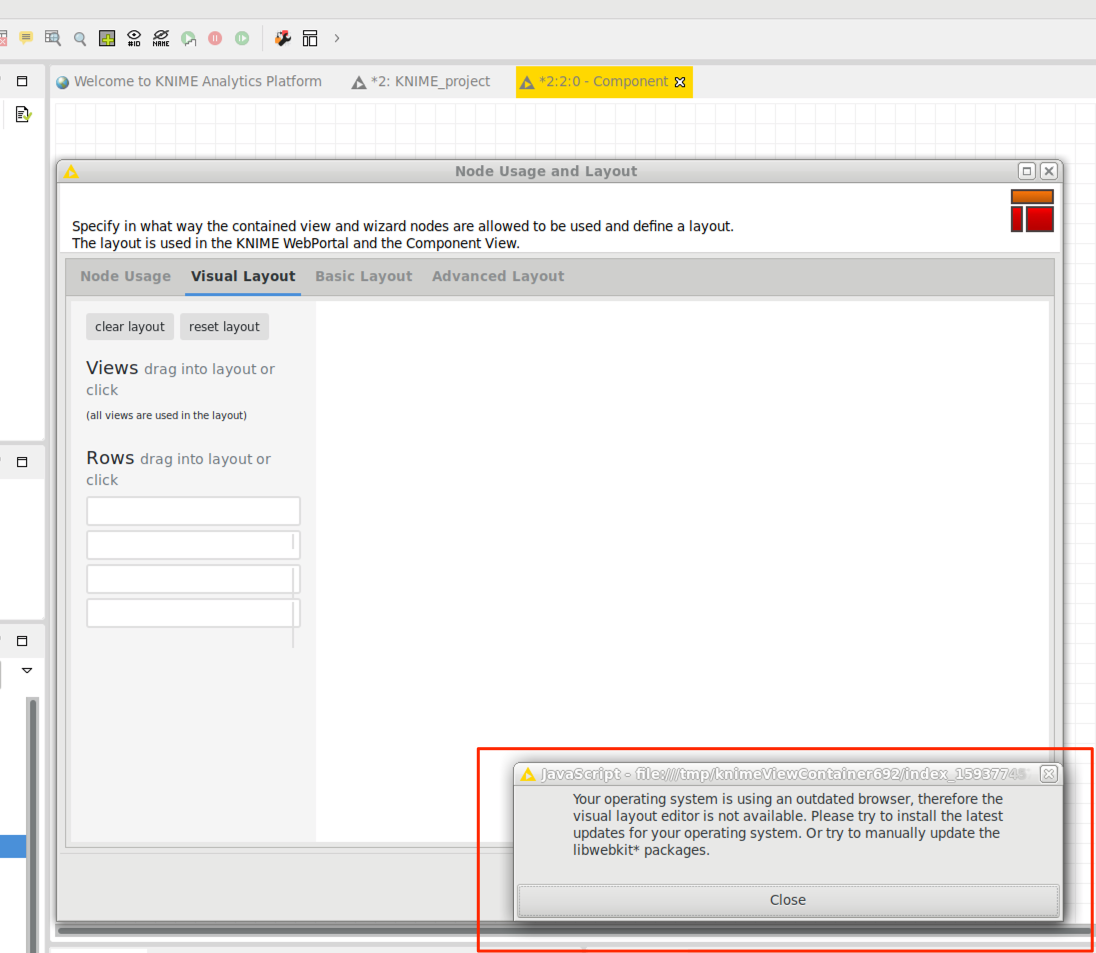 Facts:
Firefox is installed & working.
On KNIME Hub Searches firefox opens.
We had the error with webkitgtk not installed before, but the error is not prompted anymore as we installed webkitgtk3.
Node information is correctly shown on the right side.
I am aware of KNIME FAQ Q6 :), but doesn't solve the problem.
Environment:
Amazon Linux 2 with Mate from amazon linux extras (basically a modified CentOS with yum)
webkitgtk is installed as package in version :
[user@server ~]$ rpm -qa |grep webkit
webkitgtk3-2.4.11-2.amzn2.0.2.x86_64

Questions:
If this works for you, which version of webkitgtk3 are you using?
Is it known which version of webkitgtk3 is required?
Are there any known workarounds for this problem?
thx in advance, Regards iptizer