Hi KNIME Team,
I´m facing issues while applying my own css style to the WebPortal.
The bachground color of the Cancel button cannot be changed and it is by default transparent, becouse of that I cannot apply my style as per I would like to use white text, please see below: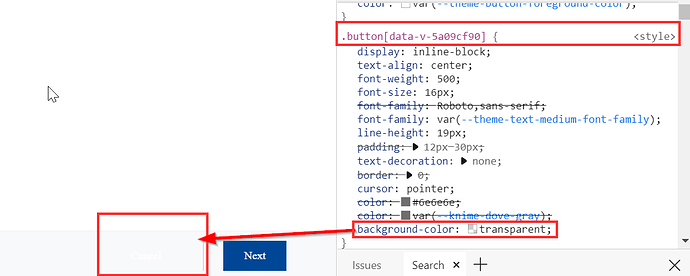 why the CSS that applies for the Next button does not apply for the Cancel button?
is there a way to apply format to this button?