Hello there,
I followed the tutorial to setup a connection between google analytics account mentioned here and knime analytics platform. I followed all the steps:
-create project and API credentials
-give permission in GA to the service account email
-download and use the p12 key generated
But now I'm blocked here: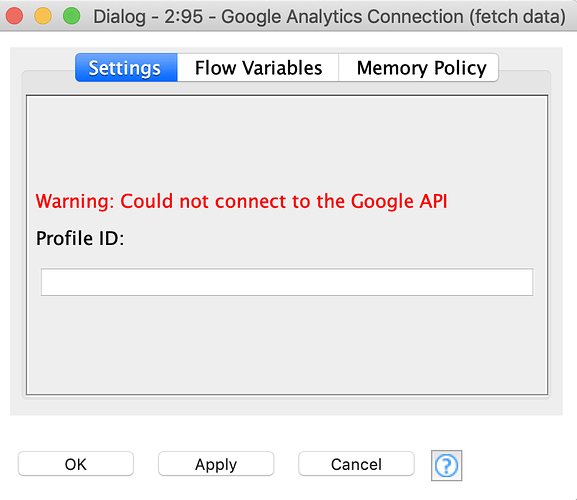 I don't know where to find the profile ID to insert.
Any suggestions?
Thanks in advance.