Hello all,
with my last topic JSON dynamic array search I'm able to extrac my needed data form XML files. Thanks again to @mlauber71 and @Andrew_Steel for their support!
Now I have the problem that sometimes a XML node is missing and I have no idea how to handle that missing node. To run a If Switch Node I try to detected the missing XML node with a rule-based Row Filter Node. Here are the corresponding screenshots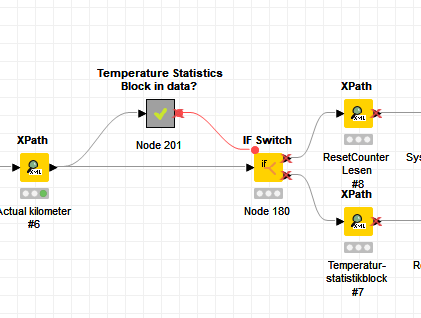 and the closer look into my metanode

Has anyone an idea how I can handle the port switch for the IF Switch Node with a Flow Variable?
Thanks,
Brotfahrer