Hello,
my problem is similar to the one described here (@Paul_P):
I want to call a workflow (table based) using a variable representing its path, but the following error appears: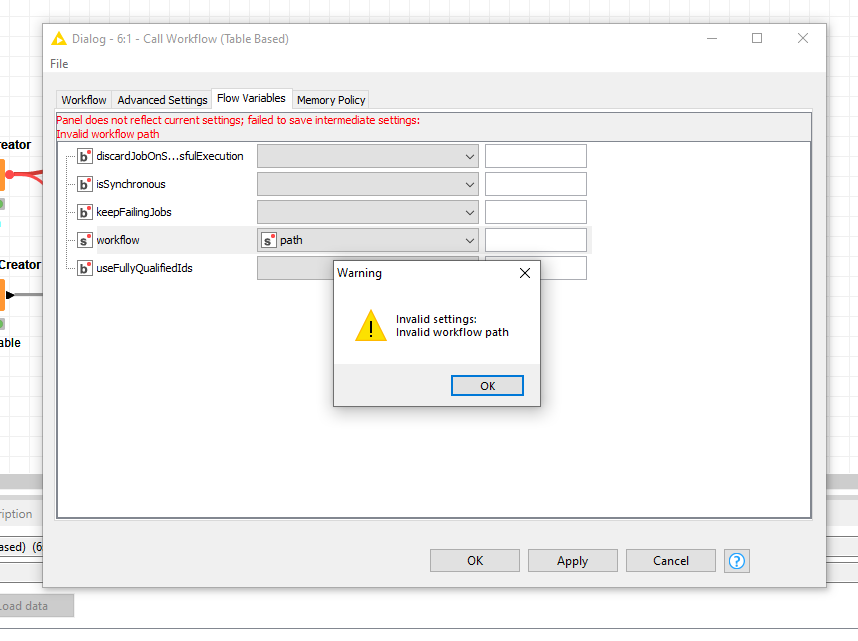 Note that:
The path is correct, since I have used it in a call workflow (row based), which simply works.
If I manually copy and paste the path inside the "Workflow path" setting it works.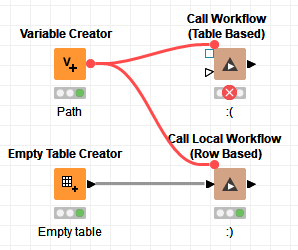 Can anyone help?
Thank you in advance and have a nice evening,
Raffaello