Hi,
I want to allow the user to define the time range for which data is plotted in a line plot.
I used the Date&Time widget and the line plot (plotly) in one component for that.
But when I change the beginning or end date nothing changed in the line plot after pressing "apply".
The line plot has set the "subscribe to filter" to "on".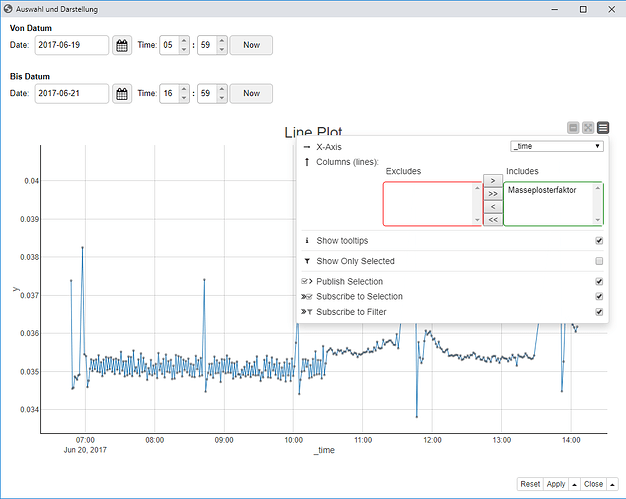 What else I have to do?
Best regards
Sabine