Hi
Another feature request.
I'd find it useful to know the last modified date as well as creation date of a workflow.
Would it be possible to have this auto generated for the workflow Description view?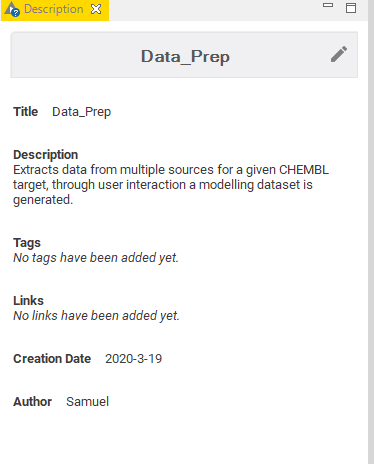 Alternatively, is there a better way to check this that looking into the workflow folder in Windows explorer?
Cheers
Sam