Hi KNIMErs,
I am facing the following error when trying to process several JS views in a single component: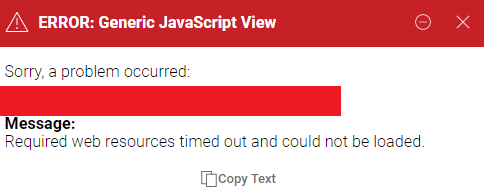 In this specific example, I have 3 JS view of around 40k rows each. The views work correctly individually. However, when I open the view the whole component with the 3 views combined, I always get an error.
Not sure how to proceed? Is there a known limitation regarding the number of rows allowed to be processed in the JS node?
And yes, the value in the node configuration is already set to more than 40k.

Thank you.