Hi all,
I notice that it sometimes takes 4-5 minutes for KNIME to load up. I've added all of the "Additional Nodes" suggested on the welcome screen and dedicated 11 of 16gb of RAM to KNIME.
Are the additional nodes causing it to load slowly? If so, how can I remove nodes packages that I don't use (e.g. H2O, etc.)?
Below is the splash screen from initial loading of KNIME showing some of the node packages loading.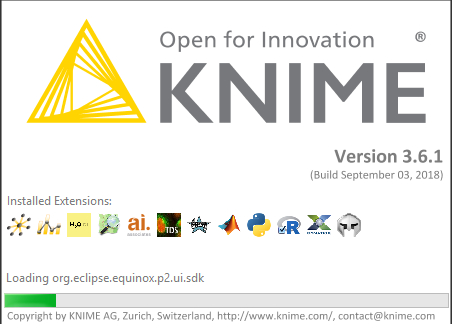 Thank you.