This is possibly more of a KNIME Analytics Platform issue, but it's only a problem when I deploy my workflow to our server as I'm trying to use the File Download node to serve an XLSX file to our users.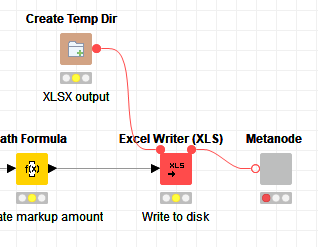 When I configure the node as a normal part of the workflow, all seems well. However, as soon as I encapsulate it into a wrapped metanode, I am unable to select any of my flow variables so when the workflow runs, I am just served with an empty file.
However my flow variables should all be included for selection: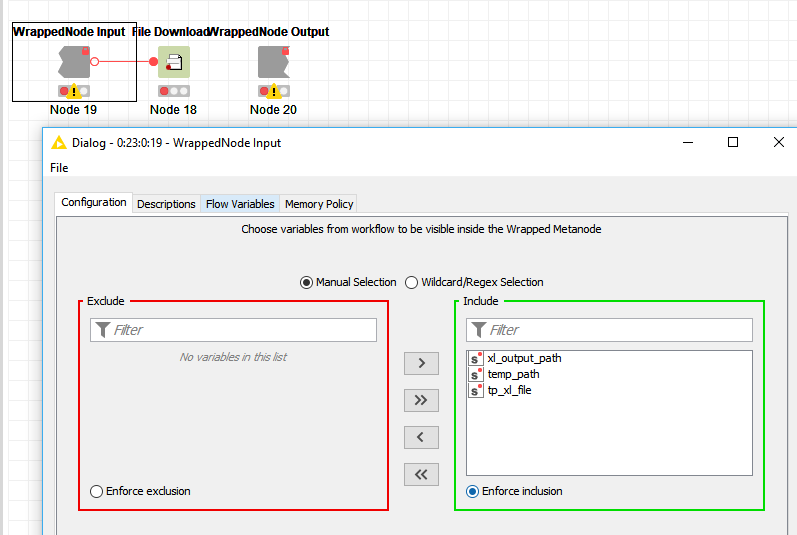 The XLSX file is definitely getting written to the server, whether I use the Create Temp Dir node or not so I assume it's flow variables that are the issue here. I tried following the same steps as in this topic but without success. What am I doing wrong?
(Running KAP 3.7.1 and Server 4.8.1)
Best regards,
Kaz