Hi Knimers,
Hope every one are safe.
I would like to connect multiple nodes to variable loop end, but not able to do it. I think its better to explain the entire process (bit lengthy though).
I have an excel file with some data, need to split the data, create excel files and send emails with attachment based on user name column. Each file should consist of 3 sheets (2 data sheets and 1 summary sheet). The data sheets are created based on of the column filters. For example if column "abc" has T&E, all rows pertaining to T&E should be written in sheet 3, otherwise it should write in sheet 2 and the summary is a combination of formulas (count of volume, sum of amount, average of aging along with graphs) of respective categories for Status column (screen shot as mentioned below).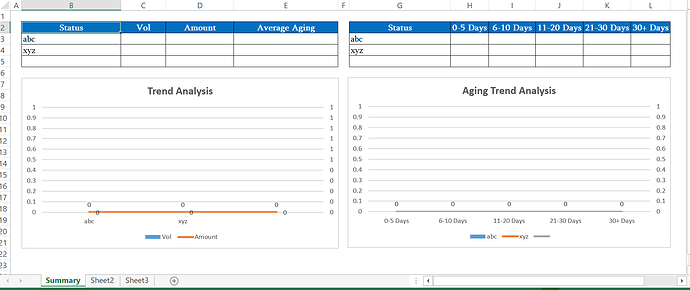 I was able to build the workflow till writing the data to sheet2 and sheet3, below is the screen shot for your reference.
I assume that if we have a excel template with all the above sheets(Summary, Sheet2 & Sheet3) and KNIME writes the data into respective 2 sheets and summary pics the values using excel formulas automatically and save the file as with variable created with in the loop. Not sure how this can be achieved.
you can provide your comments/suggestions whether my approach is in the right way or any change is required.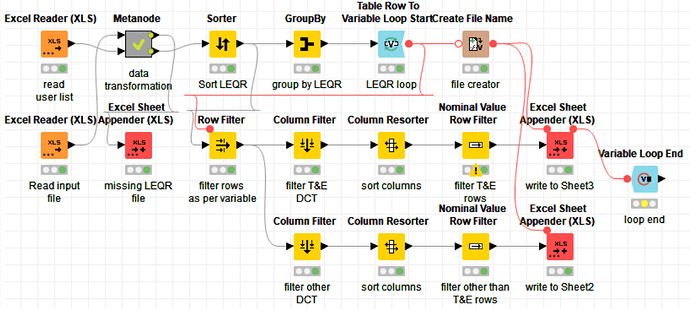 Any helping hand is much appreciated.
Regards,
Pavan