I've dealt with two date problems in the past in Tableau, but would like to bring it into KNIME.
In essence, I have a 3 column table (actually 300+. but let's assume there are just 3
): unique ID, start date, and an end date. The solution in the link above requires a 3rd column to link the dates. In Tableau, I arrive at this similar to the solution above with a Left + Inner Join with <= and >= join operations on the start and end dates, respectively. For example: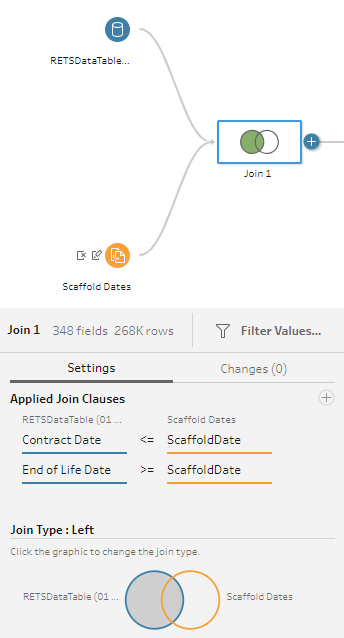 Or additionally: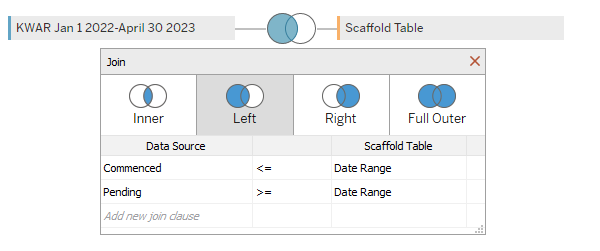 The joins in Tableau work similar to the Joiner node in KNIME, but how do you execute the <= or >=?
So far in KNIME I have my main data table (outputting last from the Rule Engine node pictured), and a secondary stream with the Calendar Scaffold (a simple range of dates from 2019 to 2026) - both ready to perform a join, but the joiner node seems to operate only on = basis.